Quantification of Health Commodities: Forecasting and Supply Planning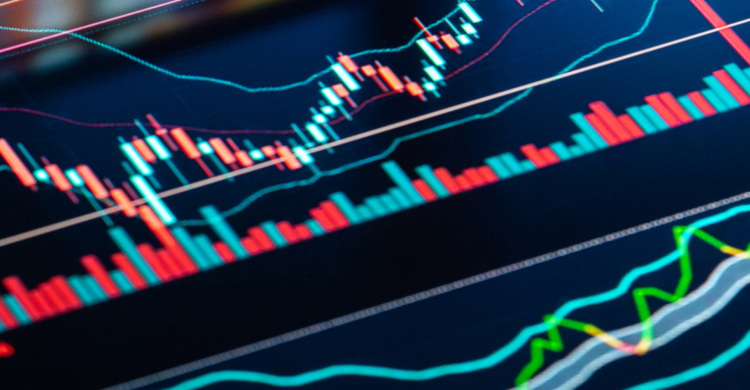 1.  What you will learn
This training workshop will allow participants to improve their forecasting and supply planning skills. Participants will learn to understand the data requirements, the key steps in quantification, and select the appropriate forecasting methodology and tools.
2.  Objectives of the Workshop
This workshop will build the capacity of supply chain practitioners and service providers within the public and private sectors in Sub-Saharan Africa, such as the Ministries of Health and their implementing agencies, hospitals, and other private sector practitioners engaged in the quantification of health commodities.
The workshop will also contribute to bridging existing capacity gaps within organizations and ensure the availability of competent human resources to support and strengthen quantification and the supply chain management system in general.
3.  Who can participate in this training?
This training workshop is intended for procurement and supply chain practitioners and professionals working in the health sector and working for governmental and non-governmental entities, including:
Pharmacists
Pharmacist Technicians
Medical officers  
Hospital procurement and supply managers
Tender committee members in the healthcare industry
Medical stores managers
Supply chain lecturers, researchers and students;
Suppliers and manufacturers of health commodities
Officers performing similar roles
4.  Workshop Details
 Dates

Location

Venue

26-27 August,2022

Accra

Online

In-person: KAISWAM, Adjiringanor

Zoom
5.  Investment
Your investment for the in-person two-day workshop is GH¢1000.00 per person. This investment will cover your fees, training materials, a buffet lunch and two snack breaks each day, and a certificate of participation.
The cost to attend virtually via Zoom is GH¢300.00 per person. Training materials and a certificate of participation will be provided electronically.
Discounts are available to organizations with multiple participants.
6.  Registration Deadline
Space is limited!  The registration deadline is 18th July 2022.
About CARISCA
The Centre for Applied Research and Innovation in Supply Chain – Africa (CARISCA) is a partnership between Kwame Nkrumah University of Science and Technology (KNUST) and Arizona State University (ASU) in the United States supported by the United States Agency for International Development (USAID). Its mission is to provide best-in-class professional training and degree programs, advance research excellence and knowledge translation, and foster innovation in supply chain management in Ghana and beyond.
Learn more: https://carisca.knust.edu.gh/ 

Join CARISCA's mailing list: https://links.asu.edu/carisca-mailing-list
This two-day event will cover the following modules:
DAY 1
Module 1: Quantification in health supply chains: Forecasting and supply planning
What is quantification?
Usefulness of quantification in health supply chain
Demand forecasting and sustainable healthcare delivery
Risks associated with demand forecasting of health commodities
When to review and update quantification
Module 2: Information for Health Commodity Forecasting and Quantification
Consolidated medicine requisition, decentralized forecasts and distribution data
Consumption data
Seasonal and regional variation
Stock levels and purchase orders
Programme data: service data, targets
DAY 2
Module 3: Quantification of Health Commodities – Steps involved  
Preparation
Forecasting
Supply planning
1. I do not have a supply chain background. Can I sign up for this course?
No. This course is mainly for supply chain practitioners and professionals. However, we recommend you take up some of our supply chain courses for beginners on wp.dev.ksbadesua.net.
2. Who are the target audience for this Course?
The target audience for this course are supply chain practitioners and professionals working for corporate entities as well as  governmental and non-governmental organisations including:
procurement and supply managers;
operation/production managers and officers;
tender committee chairs and members;
warehouse/store managers and supervisors;
transport and distribution managers;
supply chain lecturers, researchers and students;
suppliers and contractors; and
officers performing similar roles
3. What is the mode of payment for this course??
Payment for this course is quite simple. You can easily pay for this course with mobile money or credit card at the checkout page on the registration website. You can also walk in to make payment on the day of training.
Kwadwo Koduah Owusu,
Head, Procurement and Supply Management Unit, NACP, Ghana Health Service. Dr K. K. Owusu is the head of Procurement and Supplies Management of the National AIDS/STI Control Programme (NACP) of the Ghana Health Service. He has worked in public health supply chain management for over 15 years at the facility, district, municipal, regional and national levels. He leads in the annual quantification, forecasting, supply planning and procurement of HIV commodities and is required to ensure regular supplies of HIV commodities to about 6,000 health facilities in the country. He is also Ghana's supply chain management lead in the Global Fund's Covid 19 support to the country. He is a member of multiple supply chain committees and contributed significantly to several national supply chain documents and interventions, such as the Ghana Integrated Logistics Management Information System (GhiLMIS), Ghana National Supply Chain Assessment and the Health sector supply chain master plan. He is the co-founder of the Ghana Chapter of the International Association of Public Health Logisticians (IAPHL). Dr K. K. Owusu holds an MBA, MPH, MClinPharm and PharmD degrees. He also has several supply chain management certificates from institutions such as the Association for Supply Chain Management (ASCM) and I+ Solutions.