Supervisory Skills for Procurement and Supply Chain Managers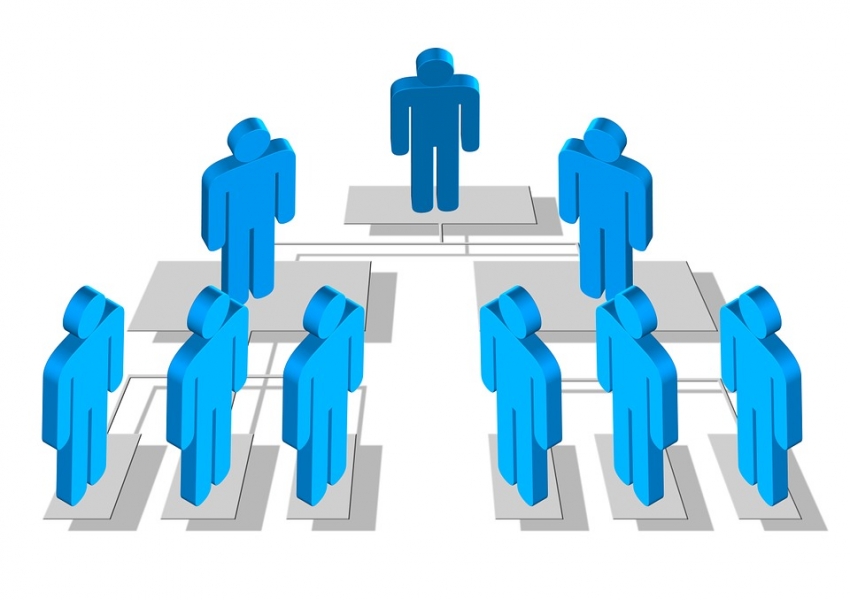 Why Supervisory Skills for Procurement and Supply Chain Managers?
The procurement and supply chain management landscape is fast changing, and managers need to develop not only the hard skills but also soft skills to effectively manage these changes. As the purchasing manager, you are responsible for leading and managing staff as well as all operational activities in this changing environment. This course provides insight on the appropriate skills for effective supervision of procurement and supply chain functions. Through practical exercises and case studies, it will also help you develop those skills and techniques. The fast-changing environment is changing the industry landscape  and affecting the individual's skills. Nowadays, the business environment has changed and new jobs emerged. With these new jobs, new skills emerge and they have not received much attention yet. In addition, the purchasing manager is responsible for leading and managing the purchasing department's staff.
What will you learn?
This workshop aims to equip participants with soft skills needed to manage the supply chain function. These skills include communication, motivation, negotiation and problem-solving. You will also learn how to design and implement policies and procedures, handle reporting and manage performance. Lastly, you will be equipped to manage the procurement and supply chain staff for improved performance.
| | | |
| --- | --- | --- |
|  Dates | Location | Venue |
| 27 – 28 July 2023 | Accra Online | In-person: KAISWAM, Adjiringanor Online via Zoom |
Investment
Your investment for the in-person two-day workshop is
GH¢1,200.00 per person.
 This investment will cover your fees, training materials, a buffet lunch, two snack breaks each day, and a certificate of participation. The cost to attend virtually via Zoom is
GH¢600.00 per person.
Training materials and a certificate of participation will be provided electronically. Discounts are available to organizations with multiple participants.
Register by 20 July 2023
Space is limited! Register today
Questions?
Please contact Evans Ankomah Junior
About CARISCA
The Centre for Applied Research and Innovation in Supply Chain – Africa (CARISCA) is a partnership between Kwame Nkrumah University of Science and Technology (KNUST) and Arizona State University (ASU) in the United States, with support from the United States Agency for International Development (USAID). Its mission is to provide best-in-class professional training and degree programs, advance research excellence and knowledge translation, and foster innovation in supply chain management in Ghana and beyond.
This two-day event will cover the following modules:
Day 1
Module 1: Supervisory and management skills for PSCM
PSCM as a human-centric profession
Communication skills
Negotiation skills
Leadership skills
Teamwork skills
Problem-solving skills
Initiative
Module 2: Managing the procurement organization
Developing departmental goals and plans
Formulating operational policies and procedures
Preparing departmental reports
Responding to audits
Evaluating purchasing department performance
Administering departmental budgets
Working with operational forms
Day 2
Module 3: Management human resource
Leading the supply chain management team
Recruitment and hiring
Training for professional competence
Appraising job performance
Handling employee performance issues
Preventing workplace discrimination
1. I do not have a supply chain background. Can I sign up for this course?
No. This course is mainly for supply chain practitioners and professionals. However, we recommend you take up some of our supply chain courses for beginners on
cariscaacademy.org
---
2. Who are the target audience for this Course?
The target audience for this course are supply chain practitioners and professionals working for corporate entities as well as  governmental and non-governmental organizations including:
procurement and supply managers;
operation/production managers and officers;
tender committee chairs and members;
warehouse/store managers and supervisors;
transport and distribution managers;
supply chain lecturers, researchers and students;
suppliers and contractors; and
officers performing similar roles
---
3. What is the mode of payment for this course?
Payment for this course is quite simple. You can easily pay for this course with mobile money or credit card at the checkout page on the registration website.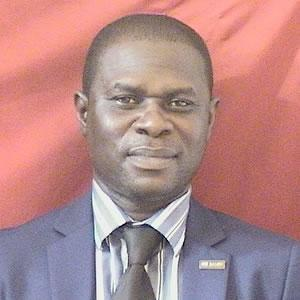 Dr. John Manso Frimpong,
Lecturer, Department of Supply Chain and Information Systems, KNUST
Dr. John Manso Frimpong is a lecturer in the Supply Chain and Information Systems Department at the KNUST School of Business. Dr. Frimpong was instrumental in designing KNUST's curricula for the MSc. Procurement and Supply Chain Management and MSc. Logistics and Supply Chain Management.  He chairs tender evaluation panel for all categories of goods and services procurement at KNUST. Until recently he was the chair of the procurement committee at KNUST Business School and technical member of College of Humanities and Social Sciences procurement committee. He was also a member of technical working group put together by Vice Chancellor to develop leadership training manual for the university. Currently, Dr. Frimpong is a member of the technical working group of MOH SCMP 2021-2025 and STA on CARISCA/USAID Project.Heand holds a PhD in pProcurement and sSupply cChain mManagement and an MBA in logistics and supply chain management. He is a member of Chartered Institute of Procurement and Supply, UK and Chartered Institute of Logistics and Transport, UK.
---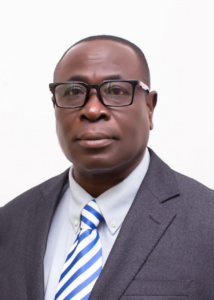 Mr Edward Nketia-Asante ,
Mr Edward Nketia-Asante is a renouned procurement practitioner with several experience in the profession. In 2007,   Nketia-Asante was appointed as the Director of Procurement at KNUST, a position he held till 2021. He was very instrumental in bring several reforms that streamlined the procurement practice at KNUST. Before his appointment as the director of Procurement, He was the Head of the Budget Section at KNUST, where the University's annual operational budgets were managed using the Program-Linked Budget and Medium Term Expenditure Framework (MTEF) systems Mr Nketia has also been teaching Procurement and Supply Chain Management courses at both undergraduate and postgraduate levels at KNUST and other private Universities in Ghana. Edward Nketia-Asante holds a MBA in Management Information System from the University of Ghana, Legon; Doctor of Business Administration (DBA) specializing in Procurement & Supply Chain Management Honoris Causa from Commonwealth University, Belize; In addition, he has participated in several local and international short courses and workshops on Procurement Management.