Supervisory Skills for Procurement and Supply Chain Managers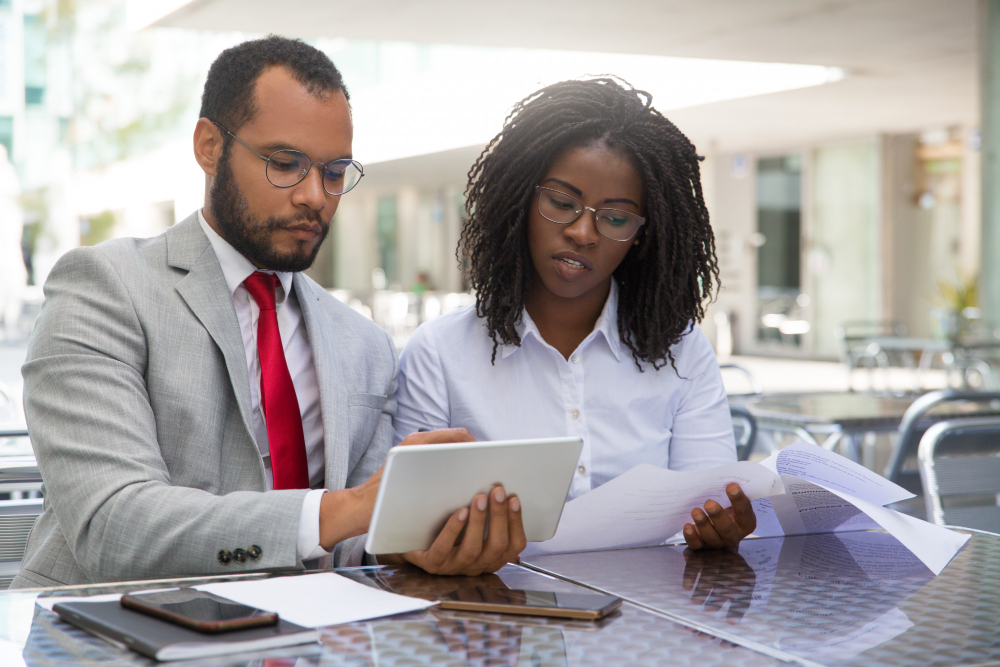 COURSE OVERVIEW
The fast-changing environment is not only changing the landscape in the industries, but has also an effect on the skills of the individual. Nowadays, the business environment has changed and new jobs emerged. With these new jobs, new skills emerge and they have not received much attention yet. The aim of this workshop is thus to explore the so-called "
Soft Skills
", namely which skill sets are currently important for Purchasing and Supply Management (PSM) and which ones will tend to get important in the future for Procurement & Supply Chain Managers (PSCM).
In this course, we will focus by providing an understanding the kind of
Soft Skills
  needed by Purchasing & Supply Chain Manager (PSCM) to manage the supply chain function, including communication, motivation, negotiation and problem-solving. 
Specifically, we will discuss the soft skill set needed to manage the Procurement Organization and the Management of Human Resources. 
---
LEARNING OUTCOMES
On completion of this course, participants will:
Be equipped with soft skills needed to manage the Supply Chain function

Demonstrate knowledge in the key components that the various soft skills available to maximize performance in the supply chain organization.

Learn how to design and implement policy procedures, handle reporting and manage performance.

Be equipped to manage the procurement and supply chain staff for improve performance.
The content of this course is divided into 3
 units
, which are further divided into sections.
The objective is to ensure a better appreciation of the concepts, and their application.  Below are the units to be covered;
UNIT 1: Supervisory and Management Skills for PSCM
Section 1.1 PSM: A Human Centric Profession
Section 1.2 The List of Major Soft Skills 
Section 1.2.1 Communication Skills
Section 1.2.2 Negotiation Skills 
Section 1.2.3 Leadership Skills
Section 1.2.4 Team Skills
Section 1.2.5 Problem Solving Skills
Section 1.2.6 Initiative 
UNIT 2: Managing the Procurement Organization
Section 2.1 Developing departmental goals and plans
Section 2.2 Formulating Operational policies and procedures
Section 2.3 Preparing departmental reports
Section 2.4 Responding to Audits
Section 2.5 Evaluating Purchasing Department Performance
Section 2.6 Administering departmental budgets
Section 2.7 Working with Operational forms
Unit 3: Managing Human Resources
Section 3.1 Leading the Supply Chain Management Team
Section 3.2 Recruitment and Hiring
Section 3.3 Training for Professional Competence
Section 3.4 Appraising job performance
Section 3.5 Handling employee performance issues
Section 3.6 Preventing Workplace discrimination & Harassment 
1. I do not have a supply chain background. Can I sign up for this course?
No. This course is mainly for supply chain practitioners and professionals. However, we recommend you take up some of our supply chain courses for beginners on
cariscaacademy.org
---
2. Who are the target audience for this Course?
The target audience for this course are supply chain practitioners and professionals working for corporate entities as well as  governmental and non-governmental organizations including:
procurement and supply managers;
operation/production managers and officers;
tender committee chairs and members;
warehouse/store managers and supervisors;
transport and distribution managers;
supply chain lecturers, researchers and students;
suppliers and contractors; and
officers performing similar roles
---
3. What is the mode of payment for this course?
Payment for this course is quite simple. You can easily pay for this course with mobile money or credit card at the checkout page on the registration website.
George Kofi Appiah, 

Department of Supply Chain & Information Systems, KSB
George Kofi Appiah is a chartered procurement and supply chain professional with a forensic audit, supply chain enterprise systems, business process and continuous improvement background.
He has over 15 years combined professional  experience, and over a decade in active procurement and supply chain practice in the heavy equipment, fast-moving consumer goods, consulting, and mining sector.
Prior to joining Newmont Gold Corporation, he held various positions with some multi-national organizations – Assistant Logistics Manager (Mantrac Ghana limited), Supply Chain Logistics Manager, Ghana, Togo and Benin (British American Tobacco Ghana Ltd), and Supply Chain and Operations Advisory Manager (Ernst and Young Ghana). 
Atoapem holds Diploma in Network Engineering from the National Institute of Information Technology, New Delhi, Bachelors of science in Procurement and Supply Chain Management, Master of science in Logistics and Supply Chain Management from the Kwame Nkrumah University of Science and Technology, Ghana. 
He also holds Strategic  Supply Chain Operations Management certificate from the Noble International Business School, Executive Mastery Certificate in Business Administration from the Graduate School of Governance and Leadership, , and a Post Chartered Diploma in Forensic Audit from the Institute of Chartered Accountants, Ghana. 
Atoapem is a Chartered Member of both the Chartered Institute of Purchasing and Supply (CIPS)and the Chartered Institute of Logistics and Transport, and a Certified Continuous Improvement Practitioner with certification from INSEAD, France.
---