Supply Chain Analytics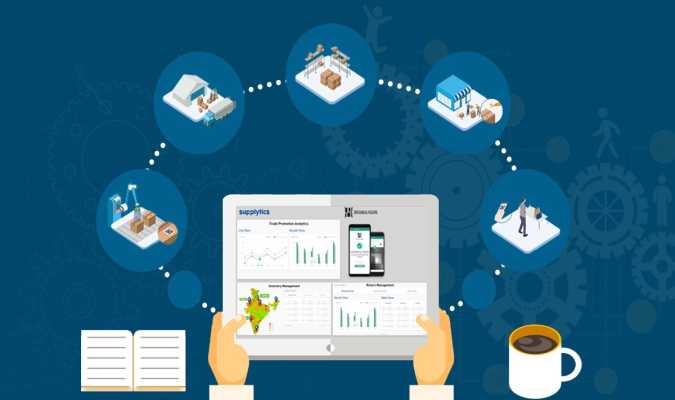 Why supply chain analytics?
Given the importance of the supply chain to organizations across the globe, businesses are looking for opportunities to make processes faster, cheaper and easier as materials move from the point of origin to the point of consumption.
Supply chains involve many different activities, people and organizations, which produce a vast amount of information.This overwhelming amount of data has to be processed and converted into forms that influence key decisions and lead to better results.
Supply chain analytics uses data analytical tools to manage and improve supply chain functions, such as demand planning, order processing and inventory control, and risk management.
This workshop will build the capacity of supply chain practitioners and service providers, in both the public and private sectors in Sub-Saharan Africa, to use big data to support supply chain management decisions.
What will you learn?
In this workshop, you will apply various techniques to analyze, model and visualize several aspects of operations, procurement, logistics and supply chain. Additionally, you will model various supply chain analytics on dashboards to solve industry-related problems. You will use analytical platforms and tools such as Microsoft Power BI, Python and R Studio to model the various supply chain analytics.
| | | |
| --- | --- | --- |
|  Dates | Location | Venue |
| 24 – 26 May 2023 | Accra Online | In-person: KAISWAM, Adjiringanor Online via Zoom |
Investment
Your investment for the in-person two-day workshop is
GH¢1,500.00 per person.
 This investment will cover your fees, training materials, a buffet lunch, two snack breaks each day, and a certificate of participation.
The cost to attend virtually via Zoom is
GH¢600.00 per person.
Training materials and a certificate of participation will be provided electronically. Discounts are available to organizations with multiple participants.
Register by 20 May 2023
Space is limited! Register today
Questions?
Please contact Evans Ankomah Junior
About CARISCA
The Centre for Applied Research and Innovation in Supply Chain – Africa (CARISCA) is a partnership between Kwame Nkrumah University of Science and Technology (KNUST) and Arizona State University (ASU) in the United States, with support from the United States Agency for International Development (USAID). Its mission is to provide best-in-class professional training and degree programs, advance research excellence and knowledge translation, and foster innovation in supply chain management in Ghana and beyond.
This three-day event will cover the following topics:
Day 1
Supply Chain Data Ecosystem
 Data Analysis Process and the Role of Data Analyst in Supply Chains
Day 2
Data Discovery and Data Transformation in Supply Chains
Data Modelling and Techniques in Supply Chain Analytics
Day 3
Data Analysis and Visualization in Supply Chain Analytics
Predictive and Prescriptive Modelling in Supply Chain Analytics
1. I do not have a supply chain background. Can I sign up for this course?
No. This course is mainly for supply chain practitioners and professionals. However, we recommend you take up some of our supply chain courses for beginners on
cariscaacademy.org
---
2. Who are the target audience for this Course?
The target audience for this course are supply chain practitioners and professionals working for corporate entities as well as  governmental and non-governmental organizations including:
procurement and supply managers;
operation/production managers and officers;
tender committee chairs and members;
warehouse/store managers and supervisors;
transport and distribution managers;
supply chain lecturers, researchers and students;
suppliers and contractors; and
officers performing similar roles
---
3. What is the mode of payment for this course?
Payment for this course is quite simple. You can easily pay for this course with mobile money or credit card at the checkout page on the registration website.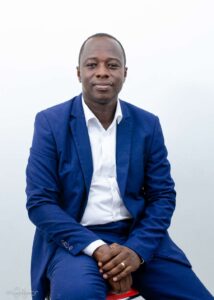 Dr John Serbe Marfo,
Senior Technical Advisor for Health, Technology and Innovation, CARISCA
Dr. John Serbe Marfo is a Lecturer at the Department of Supply Chain and Information Systems at the KNUST School of Business. He has a Ph.D. in Information Systems. He is a researcher and a consultant in supply chain digitalization, information systems, health informatics, big data analytics and eLearning. His recent research in supply chain digitalization focuses on drone technology as a logistics tool to improve health care delivery and supply chains. Beyond research, Dr. Marfo has been a lead technology consultant and systems developer for several innovative technology-related projects in various African countries.