Sustainable Reverse Logistics in the Digital Age (International Virtual)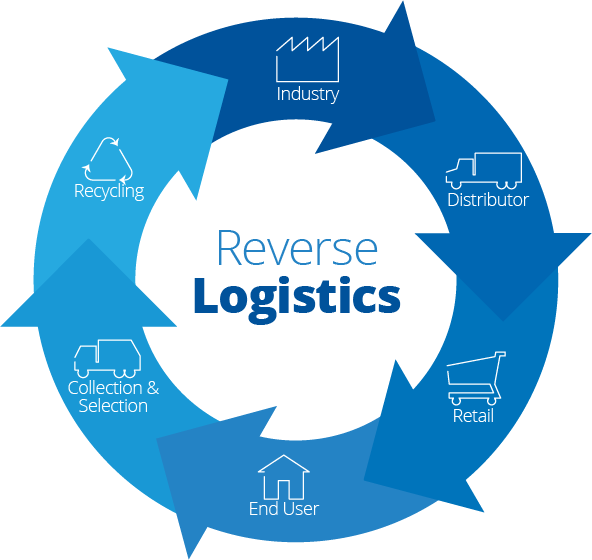 COURSE OVERVIEW
Businesses and industries are rapidly adopting technology improvements to maximize their operations in the present digital age. Due to rising sustainability demands, laws, and consumer expectations, reverse logistics has expanded dramatically in both complexity and importance over the years. Companies all over the world are seeing the strategic value of incorporating sustainable practices into their reverse logistics processes. However, this integration is fraught with difficulties, particularly in aligning organisations' economic goals with environmental and social goals.
The goal of this training workshop is to provide participants with knowledge, strategies, and best practices in sustainable reverse logistics, allowing them to effectively address challenges and capitalize on opportunities to integrate sustainability into their organization's reverse logistics processes for enhanced environmental, social, and economic benefits in this digital age. Through a mix of theory, real-world case studies, and hands-on activities, attendees will leave with a robust toolkit to drive sustainable change in their organizations' reverse logistics operations.
---
LEARNING OUTCOMES
By the end of the workshop, participants will be able to:
1.  Build business cases for sustainable reverse logistics.
2.
Evaluate the environmental, economic, and social benefits of integrating sustainability into reverse logistics.
3.
Assess industry-specific challenges and develop strategies for implementing sustainable reverse logistics in their respective domains.
4.
Highlight successful strategies and techniques currently used by businesses to merge sustainability and reverse logistics seamlessly
5.
Identify and utilize key technological tools, platforms, and methodologies that support sustainable reverse logistics.
6.
Formulate actionable plans to integrate or enhance sustainable reverse logistics in their respective organizations or businesses.
7.
Design key metrics to measure the performance of reverse logistics activities in the supply chain.
---
WORKSHOP DETAILS 
| | | | |
| --- | --- | --- | --- |
|  Dates | Time | Mode of Delivery | Venue |
| 08 - 09 November,2023 | 8:30am - 4:30pm | In-Person | Ghana Shippers Authority |
| 08- 09 November,2023 | 8:30am - 4:30pm | Virtual | Zoom |
DAY 1: Reverse Logistics and its Significance

in the business environment
Session 1
•
The concept of
concepts of reverse logistics
•
The state of reverse logistics in Africa 
•
Business case for sustainable reverse logistics
•
The environmental and economic impacts of reverse logistics
•
Sustainable reverse logistics and Product Lifecycle Extension
•
Challenges of implementing reverse logistics initiatives.
Session 2
•
Reverse supply chain management
•
Inventory management for returned products
•
Transportation and logistics for reverse flows
•
Handling and disposition of returned products
•
Product returns management: processes, policies, and best practices
Day 2

: Strategies and Tools for Effective Reverse Logistics
Session 1
•
Developing a reverse logistics strategy aligned with organizational goals
•
Integration of technology in sustainable
reverse logistics
operations
•
Collaborative partnerships and supplier relationships in reverse logistics
•
E-commerce and Returns Management
Session 2
•
Reverse logistics performance metrics and measurement
•
Risk management and cost optimization in reverse logistics operations
1. I do not have a supply chain background. Can I sign up for this course?
No. This course is mainly for supply chain practitioners and professionals. However, we recommend you take up some of our supply chain courses for beginners on
cariscaacademy.org
---
2. Who are the target audience for this Course?
The target audience for this course are supply chain practitioners and professionals working in:
Supply Chain & Logistics
Retail & Distribution
Manufacturing
E-commerce
Environmental & Sustainability
Waste Management & Recycling
Government and Policy
Academia & Research
Consultancy
Entrepreneurship
NGOs and Non-Profits:
Third-party Logistics
---
3. What is the mode of payment for this course?
Payment for this course is quite simple. You can easily pay for this course with mobile money or credit card at the checkout page on the registration website.
 Dr. John Manso Frimpong -  Lecturer, Kwame Nkrumah University of Science and Technology
Dr. John Manso Frimpong is a lecturer in the Supply Chain and Information Systems Department at the KNUST School of Business. Dr. Frimpong was instrumental in designing KNUST's curricula for the MSc. Procurement and Supply Chain Management and MSc. Logistics and Supply Chain Management. He chairs the tender evaluation panel for all categories of goods and services procurement at KNUST. Until recently he was the chair of the procurement committee at KNUST Business School and technical member of the College of Humanities and Social Sciences procurement committee. He was also a member of a technical working group put together by the Vice Chancellor to develop a leadership training manual for the university. Currently, Dr. Frimpong is a member of the technical working group of MOH SCMP 2021-2025 and STA on CARISCA/USAID Project. He holds a PhD in procurement and supply chain management and an MBA in logistics and supply chain management. He is a member of Chartered Institute of Procurement and Supply, UK and Chartered Institute of Logistics and Transport, UK.
Dr. Kwame Amponsa-Achiano - Program Manager of Ghana's Expanded Program on Immunization (EPI)
Dr. Kwame Amponsa-Achiano is Program Manager of Ghana's Expanded Program on Immunization (EPI), an epidemiologist and a consultant public health physician, doubling as Deputy Director in charge of Disease Control in the Ghana Health Service. He has over 25 years of experience in health service. He has also served as Vaccine Safety Coordinator within the EPI and as Coordinator of New Vaccines, coordinating the simultaneous introduction of rotavirus and pneumococcal vaccines into the Ghana's routine immunization program. Under his leadership, Ghana became the first country to receive and deploy COVID-19 vaccines from the COVAX facility. He holds a BSc and MBChB from the Kwame Nkrumah University of Science and Technology and was an elective student at Albanay Medical College (New York) and Cambridge Medical School (UK) in 1998. He holds a Master of Public Health degree (MPH) from the University of Ghana, and a Diploma in Health Systems Management from the Galilee International Management Institute, Israel. He was a Post-Graduate Associate in Pediatrics at Yale University in 2015 and completed a Research Fellowship Program through the Ghana-Yale Partnership for Global Health. He is a Fellow of the Ghana College of Physicians (FGCP).